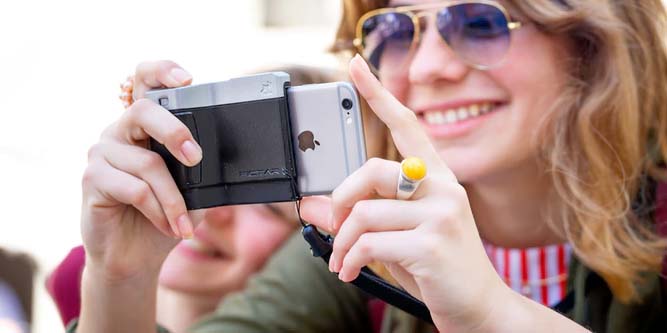 The world of photography has been dramatically transformed by the rise of smartphones, offering high quality images with unparalleled availability.
But while our phones come in sophisticated, slim and slick designs, it's these designs that make them challenging to hold, deeming their stability suboptimal in comparison to that of a DSLR camera. Unlike phones, that are mainly designed to take calls or allow screen time, the DSLR camera has a carefully customized ergonomic structure, as well as full control of all photography elements through external buttons, switches and wheels. To bridge the gap between both worlds – old and new, DSLR and smartphone – The Miggo Pictar, combining your phone's advanced technology with a smart metal grip, mimicking the classic grip of the classic camera we all love.
Place your order now for easier and stable smarphone photography.